Carnival Gala - Three Polish Tenors
January 16, 2016 at 7:30 pm Copernicus Center

..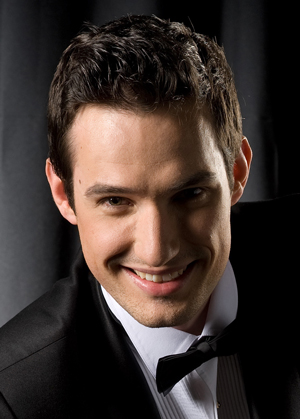 ..

...............................................Mikolaj Adamczak................................ Milosz Galaj.....................Wojciech Sokolnicki

Paderewski
Symphony
Orchestra
tickets
by phone
773 467 9000
we also sell ticket at
those location

Three Polish tenors to appear in the Paso's tenth Carnival Gala!
3 VOICES - Wojciech Sokolnicki, Miłosz Gałaj, and Mikołaj Adamczak are artists of the new generation: three individual, unique, and marvelous tenor voices.
They are young and talented, but also gifted with genuine charisma, passion, and a sense of humor which radiate to their audience.
The performances of Three Polish Tenors are fun and exciting because they masterfully connect different genres of music including opera's most treasured arias, cinema's best known scores, and the greatest hits of today's POP music.
Their perfectly blended voices offer powerful expression which moves their audiences to laughter and tears.
Wojciech, Milosz and Mikolaj will share the stage with much-admired sopranos: Mirośława Sojka-Topór, Olga Bojovic, and Anna Siwiec-Sitkowska.
The stage will be filled with the dancers and the choir of the Paderewski Symphony Orchestra under the direction of the conductor Wojeciech Niewrzoł.
Over the past ten years thousands of the spectators have experienced the excitement of the Carnival Themed Galas! The absolute favorites included "The Kings of Waltz", "The Emperor's Waltz", "Waltzes of the World", as well as the exotic themes of "Night in Venice" and "Spanish Night". Countless soloists, actors, choir members, musicians, dancers and classical ballet dancers from Poland and the U.S. have performed in the Carnival concert series, sharing the most beautiful classical and film music with their audiences!
Our host Barbara Bilszta cordially invite you to an evening of captivating music, joyful dancing, colorful scenery and an exquisite entertainment.